I love Nonna and Nonno Custom Welcome Coir Door Mat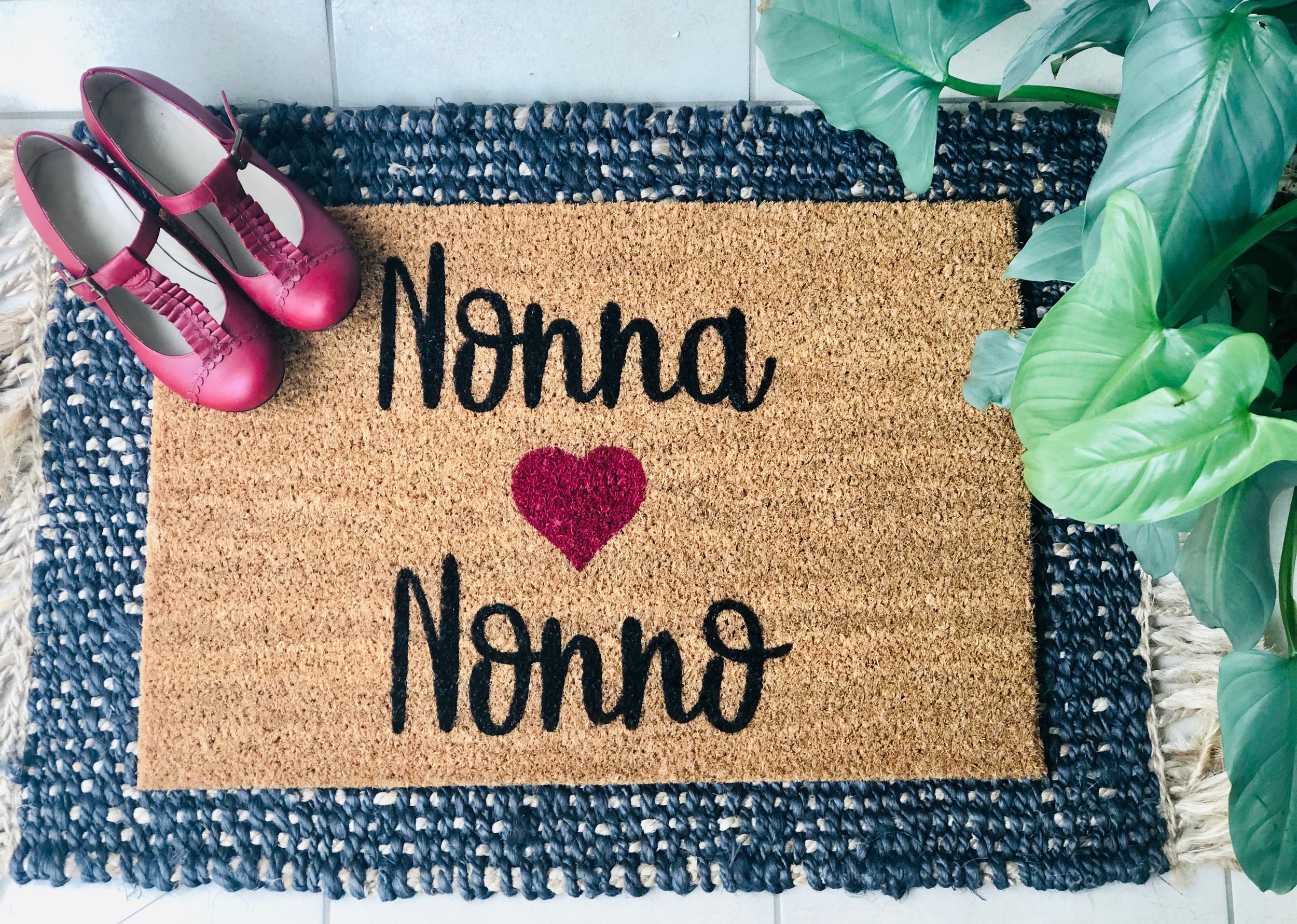 I love Nonna and Nonno Custom Welcome Coir Door Mat
I love Nonna & Nonno Custom Welcome Coir Door Mat
What a way to be greeted when you arrive home!
This custom coir doormat is the perfect gift for your amazing Nonna and Nonno!
Surprise them for their birthday, anniversary or just because you can.
Door mats don't have to be somewhere just to clean your shoes.
Let them be the first opportunity to show off your house décor and let your personality shine!
Each coir doormat is hand painted and has a PVC backing to keep the mat firmly in place.
Personalised doormats should be kept out of direct sunlight (all day sun) and kept in an undercover area out of the elements.
Measures: 40cm x 60cm
Your order will include a red love heart with Nonna and Nonno featured in black.
Each doormat is bespoke and made by me in my Sydney studio and is made to order. Please allow 3-7 days for this process.
After a door mat just for you? Contact me for a custom order.